Q&A with Alexandra Allden: book designer
|
By Jade Craddock

Alexandra Allden, a book designer for HarperCollins and HarperImpulse, has kindly taken time out from her busy schedule designing some of the great covers that adorn our bookshelves to give an insight into her job and what makes a cover work. ♥
1. Can you tell us a bit about what your job entails? Which women's fiction/New Adult books have you worked on?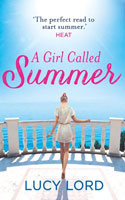 I've worked on HarperCollins' fiction for two and a half years now, working  across the range of their imprints on literary titles such as The Shock of the Fall by Nathan Filer and Vixen by Rosie Garland, to Crime/Historical with Treachery by S.J Parris, Women's Fiction titles by authors such as Lucy Lord, Jenny Colgan, Melissa Marr, Koren Zailckas, and New Adult authors J.A Redmerski and Jay Crownover. I have also been involved with the newest imprint, HarperImpulse, from its beginning: working on the first 2 covers and, 84 designs later, still going now. We have a wonderful team in fiction design and, along with working on our own titles, we all work on some titles as a group or with a couple of designers together. We have a close relationship with the editors too, especially with New Adult, which is such a young, experimental genre.
2. Where does your inspiration for covers come from?
Where my inspiration comes from is the hardest part of the design process to predict. Sometimes it comes from focusing on the story, and sometimes more commercially from the market, audience or how the editor feels it can be best represented. Sometimes it's instant; other times it can be a long build-up and then suddenly the idea will strike (usually when I'm nowhere near a pad or pen). It can come from seeing an image, being in a place, the music I'm listening to, or even in dreams (that happened with The Shock of the Fall). More traditional research also plays a part too, often using blogs and image sites, the history of the cover, etc.
3. Do you read the book in full, just a blurb or snippets?
Working on such a wide range of books, it is impossible to read all of them, although I try to read as many as I can, sometimes even a few chapters to get the feel of the book. The editors, who know the books inside out, are always at hand to tell us more about our titles. The briefs we get before we start a project have detailed descriptions of the story.
4. What is your process for coming up with a cover? What is your starting point?
I always start with going over the brief fully, then will sketch out ideas after more research into the book and market. I put a working folder for each title with all my image research and ideas together before I start designing.
5. How long does the process take?
The process can vary from book to book. Some titles will take longer to crack than others, while some can surprise you with hitting the mark on the first go. eBooks tend to have a shorter process than PB or HBs. It all depends on the book and publication date really and when the inspiration will strike.
6. How important is the title in coming up with the cover?
The title of a book can sometimes lead the visual, which is particularly important on typographic covers. There have been occasions when the title has been changed to suit the cover, but essentially the cover and title should work in harmony. The title is the main hook to a cover. If you look at, for example, Mother, Mother, it was the title that helped me to come up with the idea of the childlike illustration.
7. How many incarnations does a cover typically go through?
There is no set number of incarnations, as it depends on how quickly a book is approved, both in-house and by the author. Some covers you think will take many tries will get instant approval, and sometimes you can tweak a cover for ages before getting right. As a rough rule, I produce five or six visuals for the first round, then reduce that number each time afterwards with feedback. For HarperImpulse I usually design 1 or 2, due to more limited time.
8. How do you know when you've hit the right note?
How do you know when you are hitting the right note? The only way I can explain it is to compare it to falling in love; it happens and it is an overwhelming feeling of 'that's right'. It often happens when you least expect it too. Sometimes the designer's idea of the right note can differ from the editor's, author's or publisher's. It's wonderful when everyone feels the same about a cover.
9. Does the author play much of a role in the cover?
The author's approval of the cover is extremely important. They always get final say and it's vital that the author is happy as it is their story we are bringing to life. Without the book there would be no cover to design, so it's important that the designer's vision matches up with the author's.
10. Readers have a very clear sense of how they picture characters, how do you manage reader expectations?
This is always a tough one, because no one reads a book in the same way or imagines the characters the same. Sometimes, as with illustrative covers, it is easier as it's an impression of the designer's imagination and can be quite abstract or subjective. With photographic, however, you don't want to cast the character: that's the reader's choice. If you do show a character, it's best to get them to look exactly as the book describes or, better yet, how the author imagines them. Sometimes it's best to hint or almost mask parts of the character to leave room for the reader's idea, so by showing just a person's dress or legs, or having the character in silhouette, or with their face turned away, etc.
11. How do you choose if it's going to be a photographic or a pictorial cover?
Whether the design takes a photographic or illustrative approach stems from a combination of the narrative, voice, how the book should be positioned and what the editor feels the book will benefit from. Often it's best to produce ideas in both directions, and then go with what feels right.
12. Are there any key ingredients for a women's fiction cover?
Women's Fiction is a genre that is constantly changing, and I think what makes a good cover is something that is original, stands out from the crowd and moves the genre on. Something that is beautiful but not too twee or girly. Strong author branding and colours which can work across a digital or printed format and a cover that doesn't give everything away, but lets the reader carry the cover on.
13. Are there any things to avoid?
It's best to avoid clichés in order to create covers that fit with the modern women who will be reading them: not to make it too pink and swirly, or with overused fonts that are everywhere.
14. How important is a font? How do you choose one?
Choosing a font is like choosing a photo, it flows and should work completely as a piece. When I search for a font, I love new ones; I tend to look at font libraries for inspiration, even changing the font myself afterwards. Sometimes using a typographer to design type to make it truly original.
15. And finally what is the one piece of advice you would give for creating a winning cover?
Apart from designing a cover that complements the story, the best piece of advice that I can give to any designer is to always design a cover you, yourself, would pick up and have on your shelf.