Picture: Getty Images
Becoming an author later in life
|
Compiled by Jade Craddock
As with most professions these days, authors seem to be starting out younger and younger. Only last year did 28-year-old Eleanor Catton become the youngest ever winner of the prestigious Man Booker Prize. And there's a raft of young starlets emerging in chick lit too. Indeed, there's a strong precedent, after all Cecelia Ahern was just 21 when she wrote her smash hit PS I Love You and many of the top chick lit authors forged out their writing careers in their early thirties. But there's hope yet for aspiring writers who have passed these milestones by. As these five authors explain it's never too late to start writing. ♥
DANI ATKINS (author of The Story of Us)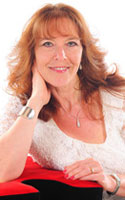 Would you like to win the lottery now, or would you prefer to wait thirty years or so?  Duh?  That's a bit of a no-brainer.  But to answer the question of whether it was better to have waited until later life to achieve literary success, isn't quite so easy to answer.  Certainly the decision to wait this long to achieve a lifetime's ambition wasn't a conscious one.
I've always written.  I've always wanted to write, and right up until the day when I got my very first rejection slip (aged eighteen or so), I had always thought that I could do it.  How hard can it be?  The library is full of books written by people who've managed it.  I know the words, it's just a matter of putting them in the right order, isn't it?  You can see how naive I was back then.
The first book I wrote was never published.  Quite right too, it was rubbish.  Not that I realised it at the time, of course.  I was ignorant of a lot of things in those days.  I thought you just rattled off a novel, sent it to a publisher and hey presto… instant new career.  I sent my first book to just one publisher, who rejected it, virtually by return of post.  That was my first big wake-up call.  Everyone is fascinated by the tales authors have to tell of how they first became published.  We all know that even literary megastars like J.K. Rowling and Stephen King had to go through their fair share of rejection slips before they became an "overnight success".
My own "overnight success" definitely travelled a long and winding scenic route, at the rate of an ambling tortoise.  I didn't give up entirely on my goal to become published after that first teenage rejection, but to be perfectly honest I didn't pursue it as vigorously as I should have done.  I let years go by between each literary effort, stung a little by failure.  I was still largely stumbling about in the dark, not with the writing (although perhaps that too wasn't brilliant), but more with the entire concept of how to get published.  I knew nothing of publishers' slush piles, I didn't know how to sell what I had written in a good synopsis, and as for getting an agent, well, why did I need one of those?  Surely all they did was take their cut out of your hard-earned money?  (May I just apologise here to my wonderful literary agent Kate Burke.  I am older and wiser now, and know just how wrong I was!)
There are probably three very good reasons why I wasn't published earlier in my life:
      I wasn't good enough.
      It wasn't "my time".
      I wasn't tenacious enough.
In all honesty, the truth is probably a mixture of all of those reasons.  I kept "pausing" in my writing (and we're talking about years and years here) instead of just plugging away.  I told myself that it was never going to happen for me.  In truth writing is, and was, always a pleasure.  But trying to get published just sucked all of the fun right out of it.
It's hard to find many advantages in achieving success after such a long wait.  Except perhaps that when it does – finally – arrive you certainly appreciate it.  I still find my transition from unpublished scribbler, to self-published author, to someone who has finally made it on to the library and bookshop shelves like an improbable fairy tale.  To have an agent, a fantastic publisher and a career as an author is more than just a dream come true.  I love telling my story to anyone who expresses even the slightest interest in hearing it.  That is, when all is said and done, all that I've ever wanted to do, to tell a good story.  And this one takes some beating.
BETH THOMAS (author of Carry You)

All my life I've had two great ambitions: becoming a mum and publishing a novel. I knew I would have to work incredibly hard to achieve them, so I started very young.  Creating something from nothing is not easy. It can mean a lot of stress, frustration and disappointment; but also immeasurable joy when it goes well, even after multiple reworkings. The end result – an intimate expression of myself and my thoughts, launched upon the world in as perfect a form as I could possibly get it. When that was done, I started working on my novel.
I haven't managed to achieve ambition number two until now because while my children were young, they were all I wanted to do, which was fortunate because they took up all my spare time anyway. But I think if you have the writing bug, it doesn't go away, it simply lies dormant, until, like a volcano, it explodes out of you in a pyroclastic… No, actually, writing is not like that at all. It's more like a program running in the background all the time. And when you have time, you navigate back to it.
So I've become a published author in later life. But that feels like a misnomer because this is not my later life, this is my brand new second life, starting at an age when many people are feeling dissatisfied or restless. I've been a civil servant for twenty-four years, and a mum for twenty; now it's time to tip everything over and start again. And because I'm over forty, I have a good income and comfortable home to work in. No starving in leaky garrets for me.
Maybe the fact that I'm cosy behind double glazing tucking into a muffin with my coffee means that ultimately my work is not going to be a tortured rendition of the frailty of the human condition. But I love to write cheerful, upbeat stories that will give the reader a laugh and make them feel all warm inside. At this age, I know the value of cheerful escapism, the importance of a happy ending, even a fictional one. I'll leave the depressive angst-ridden narrative to the younger souls. After all, they're the ones who don't know yet what life is really like.
HILARY BOYD (author of When You Walked Back into my Life)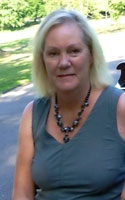 I've always been obsessed with books. And stories generally. I read all the time. But it never occurred to me that I could write myself, until I went to university, aged 36, to read English. And all those essays made me realise I loved the actual writing process, constructing a sentence, making it flow. I liked it more than having to get the information in the essay right! So it wasn't till my early forties that I took the plunge and started a novel. I've always had to work, so the writing was a dedicated hobby, and the books took ages to finish.
I suppose I thought each one had a chance of publication. You have to think that. But even though one book after another was rejected over the years – a tad depressing – I kept going because I just love the whole writing process. I feel lost without it.
Obviously, as I neared 60, I worked out that my chances of getting published were waning fast. The publishing industry, like most others, is ageist – I wasn't some glamorous twenty-something just down from Oxford. And the book, Thursdays in the Park, was about older people falling in love, written by an older writer. Not exactly 'on trend', eh?
I didn't send it out for ages, I was steeling myself for yet another dismal rejection. And then… it worked! It finally worked. I got a publisher, and – even more incredibly – a bestseller. I still find it hard to believe. I'm not sure, however, if I'd presented the book five years ago, I would even have got published. But 'old' has become way more fashionable as my stroppy baby-boomer generation finally reaches 60+. I hit a lucky moment when those women began looking for stories that relate to themselves and aren't all about thirty-something shopping and f******. And there really weren't many. That said, my readership seems to span all ages. Whatever this youth-obsessed world is telling us, love is not age-specific.
So now I'm a full-time writer. What bliss! Do I regret not getting there earlier? Not at all. I feel, as an older person, that I have decades of real-life experience to bring to my work, which I would hate to have missed. And it's all the sweeter at my age finally to have the career that previously only existed in my dreams.
CLAIRE COOK (author of Must Love Dogs)


I wrote my first novel in my minivan at 45. At 50, I walked the red carpet at the Hollywood premiere of the romantic comedy movie adaptation of my second novel, Must Love Dogs, starring Diane Lane and John Cusack. If you have a buried dream, trust me, it is NEVER too late! And I guess it's no surprise that reinvention is the overarching theme of my novels and my life. I like to think my (eleven and counting!) novels have helped lots of women find their own next chapters, and I also take great joy in sharing what I've learned so far on my Reinvention and Writing pages at ClaireCook.com. Midlife Rocks!!
CARMEL HARRINGTON (author of The Life You Left)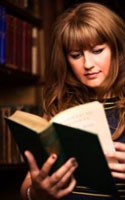 I can remember the very moment that I decided to follow my dream to be a published author.  I was sitting at home with my husband and he for not the first time asked me the question, 'When are you going to follow your dream?'
And to his surprise I declared that maybe the time had finally come.  I was now 41 years old, a stay-at-home mother to two beautiful children and had a completed manuscript just waiting to be shared with the world.
I decided that it was time that I finally showed the world who I truly was.  Because truth be told, for the previous 30 odd years I had hidden from all but a few my burning desire to be a writer.  I held myself back by always finding excuses as to why I could not make writing my career.  I had responsibilities in my various jobs; I had a strong work ethic so there never was time to write. I then had responsibilities to my husband, children and certainly never had time to write.
All rubbish of course, because if you really want something, there is always time and a way to make it happen.
I can remember one day in school, way back when I was a Loreto girl, on careers day, we were all asked what we wanted to do when we left school.  Inside I was screaming, 'journalist, author, I want to write!', but instead I found myself telling the careers guidance teacher that I wanted to be an air hostess.  I have no idea why I said that because I really didn't have any ambition to do that, but looking back I suppose it was because I had absolutely no belief in myself. I was too scared to bare myself and show the world who I truly was. The only place back then who got a glimpse into who I really was, was my beloved journal that I scribbled in every day.
I often wonder what path I would have ended up on had I admitted that day in school what I really wanted to be.  Because our careers guidance teacher was lovely and worked hard to help all her students fulfil their dreams and I'm sure she would have helped me. But by my own hands, a writer's life wasn't on the cards for me when I left school, so I went to work for Aer Lingus for nearly ten (in fairness hugely enjoyable) years and had the time of my life embracing adventures with my arms open wide. I then went on to work for an American multinational called 3M in a senior sales and marketing role.
I did dabble with writing on and off during these years, but no sooner would I write the words The End, than I would stuff finished short stories and eventually a novel, along with my unfulfilled ambition under a bed in a box and continue on my merry way, ignoring that voice inside of me who kept asking me exactly what was I scared off?
Then one day about 20 months ago now, I was reminded of an Oprah quote that I know very well 'The Biggest Adventure You Can Ever Take Is To Live The Life Of Your Dreams.'
This quote resonated with me greatly and I realised that while in many respects on a personal level, my life was picture perfect, I was failing miserably professionally. So I made the decision to publish my novel Beyond Grace's Rainbow and to make writing one of my priorities.
I suppose what I was really doing was making 'me' a priority and finally allowing myself to show the world who I truly was at last.
While it's been hard work with long hours and lousy pay, it's also been exhilarating. Quite simply I now feel like I am living my best life.  This big adventure has brought me so many firsts – seeing Beyond Grace's Rainbow win several international awards, holding the paperback version of my book for the very first time and seeing that book on sale across bookshops in Ireland, writing my second novel This Life You Left and even writing a play and seeing it performed on stage!
I've been interviewed on TV, radio and in newspapers and spent time in the US promoting Beyond Grace's Rainbow.  I literally have to pinch myself.
I've thought a lot about the timing of my writing career and would it have happened sooner, had I applied myself with the same drive and determination that I do now, twenty years ago.
It's a hard question to answer and in truth who knows?  I do believe that no matter what age you are, you have life experiences relevant to that age that will help with any writers voice.  But for me, right now, I think that the books I am writing, are greatly benefited from my age, from the twenty-five odd years of life experiences as an adult that I have under my belt.
For the first time in my 43 years, I feel both professionally and personally fulfilled. I believe that I am finally doing what I should be doing.
My advice, no matter what age you are – you are never too young or too old to live your best life.  Go for it, look at me, who could ever have predicted where this adventure was going to bring me?
Ever since Jade Craddock can remember she's loved books, as her groaning bookshelves attest. With a PhD in English Literature, she had a valid excuse to read pretty much constantly for seven years. And although she's finally finished studying, she's still reading non-stop.

---